To meet the stand
r
s we did a necessary update on our SMTP mail server on the 21th of December. This means that from now on you can't send any unidentified e-mails from a
existing e-mail address. The
this are the following
: webmaster@…, noreply@…., no-reply@…., wordpress@…, cron@…, and root@… .
Do you still want to use a non
existing e-mail address you can simply add a wildcard/catch-all e-mail address.
ll the emails
You can create a wild card forward in our Cosmos Service Centrum via 'Hosting' > 'E-mail forwards',
fill
in on the left an asterisk (*) and on the right a (new to create) email box
h
. 
We advise you to forward th
wildcard to an emailbox that is checked regularly, in case
repl
to
email
or when e-mail
bounce.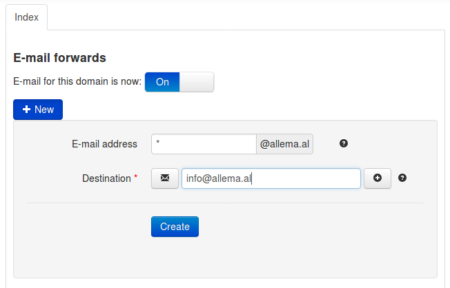 Please contact the support if you have any questions about this.