Greenhost offers IT services with an ethical and sustainable approach. Our service offerings include web hosting, cloud services, and powerful niche offerings in information security. Collaborating with cultural organizations and technical pioneers, we strive to give our users the full opportunities of the Internet while also protecting their privacy. We are actively involved in open source development, and partake in various projects in the areas of technology, journalism, culture, education, sustainability, and Internet freedom.
Maximum effort for minimum emissions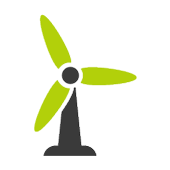 Green web hosting is the foundation of Greenhost and for over fifteen years we have been front runners in this field. We vet our suppliers rigorously based on their values, conduct and the quality of their products. We are striving towards a paper-free office in a building that is energy neutral and mainly made of renewable materials. Our employees enjoy organic vegetarian lunches with vegan options.
Innovative technical solutions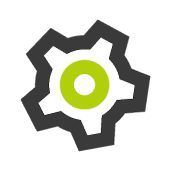 Greenhost uses innovative technologies. Our platform uses open source software in nearly every part of the network and we also contribute to the open source community. We have included technologies like Let's Encrypt and offer these seamlessly in our shared hosting environment. Our cloud has a distributed storage system based on CEPH that does not rely on closed enterprise solutions. This stands on a fundament of Xen virtualization with PVH containers. As a full Autonomous System we can make fast connections to the Internet with several up-links. We are connected to the largest Internet Exchange in the world (AMSix) so we can offer short paths to local and international destinations.
Dedicated help desk
We have been around for over fifteen years and have encountered complex support issues. Also, due to our contact with other (web) professionals we have developed a high level of experience in dealing with various packages and configurations. Through our comprehensive help desk articles on the website you will find the answers to many of your questions. The Service Centre allows you to adjust your configurations to suit your needs. If you can't find the required information in the help desk articles or in the Service Centre, we offer personal support via email and telephone during office hours. Additional packages for 24/7 support are available. An engineer is also always on-call to respond to potential system wide malfunctions.