Greenhost was founded in 2001 by Mart van Santen and Sacha van Geffen. As young researchers they developed a webhosting platform that was much more energy efficient than comparable systems. Greenhost offers a fresh approach to ICT and sustainability and also supports various projects in the fields of education, culture and journalism. We are committed to a free and open internet and the security of our users. In striving towards this goal we collaborate with a multitude of parties in the fields of: technology, journalism, culture, education and sustainability, we also develop our own software, projects and ideas.
Maximum effort for minimum emissions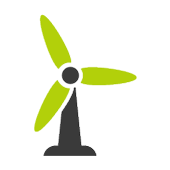 Green webhosting is the foundation of Greenhost and for more than ten years we have been frontrunners in this field. We vet our suppliers rigorously based on their values, conduct and the quality of their products. We are striving towards a paper-free office and the few business trips we do by car are done in electric vehicles. As we are based in the centre of Amsterdam all our employees travel by bicycle to work where they also enjoy organic lunches.
The best technical solutions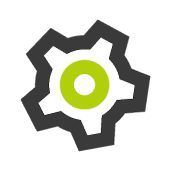 The developments surrounding the internet are moving as fast as ever but we are keeping track of them for you. We experiment with new technologies at an early stage so further down the line you can apply them to your website with confidence. We also actively contribute to the open-source community: software that is developed and maintained by an online community who promote the use of open standards.
Dedicated helpdesk
We have been around for more than ten years and have encountered some of the most complex support issues imaginable. Also, due to our contact with other (web)professionals we have developed a high level of experience in dealing with various packages and configurations. Through our comprehensive self-support service (part of our digital helpdesk) you will find the answers to all your questions. Our service pages will allow you to adjust your configurations to suit your needs. If you can't find the required information on our digital helpdesk, then we offer personal support via e-mail or telephone. In cases of system malfunction we can be reached 24 hours a day.