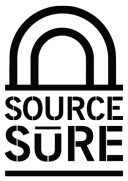 Today Sourcesûre has launched simultaneously in Paris and Brussels. It's the first French whistle blower website created by a coalition of prominent media companies including Le Monde. Following the Dutch Publeaks.nl, Sourcesûre provides French whistle blowers with a safe and anonymous way to share abuse and malfeasance to the press. Together with Globaleaks, Greenhost helped with the technical development, implementation of the platform and the training of journalists. Greenhost remains involved in the project to ensure the security and stability of the platform.
By using a combination of techniques, Sourcesûre guarantees a high degree of anonymity for the whistle blower. The website also provides visitors with information about additional steps which can be taken, giving the whistle blower extra tools to protect his or her identity, such as installing the Tor browser.
"Freedom of press is under pressure due to the increased levels of espionage by governments and companies" says founder and director of Greenhost Sacha van Geffen." The recent proposals for untargeted tapping by the Dutch intelligence services, the digital intrusions and dragnet surveillance practised by the British secret service and the large scale passive eavesdropping on virtually the entire internet by the NSA makes it very difficult for journalists to address malfeasance without endangering their sources. Together with Globaleaks we have the ability to restore the balance somewhat".
After a journalist has uploaded a file, it is encrypted with a unique code (using PGP). Journalists, who get a security crash course at Greenhost, receive a laptop (with Tails OS) which they need to access the documents. This ensures that we, the technical party, never have access to the uploaded files. After uploading files, the whistle blower receives a unique code with which they can log in again at a later time and safely converse with other journalists. This means Sourcesûre is a safe and anonymous communication channel to share additional information or clarify complex issues as a journalist needs it.
Eighteen months ago Greenhost was also a partner in the launch of Publeaks.nl in collaboration with more than 30 Dutch media organizations. The international attention for this platform proves that there is a need for modern and secure tools for journalists and their sources developed by reliable partners. "For some things it is still better to meet in a dark and damp garage, but for a lot of wrongdoings, injustice and outright criminal activity there is now a secure platform for the French to blow the whistle" says Van Geffen.
Sourcesûre is the sixth major whistleblower platform which Greenhost facilitates. Currently Greenhost is strategic and technical partner for wildleaks.org, amlea.org, afrileaks.org, mexicoleaks.mx and the aforementioned publeaks.nl.