The Smell of Data is a project by designer Leanne Wijnsma and film maker Froukje Tan in which they contribute to the fight for a safer and more secure internet by designing a smell. By adding smell to data they hope to make the Internet a more instinctive place. Greenhost supports there project and through our blog they will keep you and us up to date of their search.
Our sense of smell has helped early humans to survive. We used it to trace our prey and it warned us in case of danger. Our nose was the watchdog of our senses. But since then our hunting and gathering has moved to the digital environment. We collect enormous amounts of data in an uninhibited manner. We graze the internet without being interrupted, most of us unaware that we are being spied on. And our noses can't warn us any more. Our sense of smell as a primary instinct for survival seems to have disappeared to the background. That is why we plea to start using our nose again when fulfilling age-old necessities online.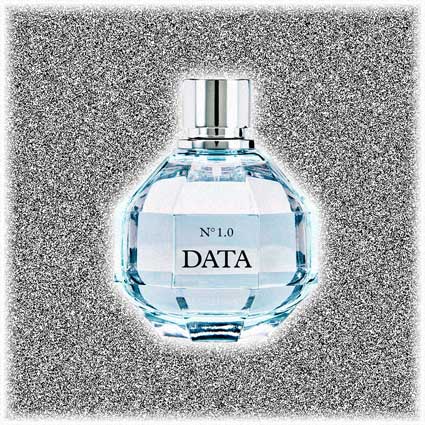 Our nose helps us in detecting danger, but not every danger has a scent. Our inspiration for this project is strongly guided by the development of the smell of gas: gas is a dangerous substance without a smell. After the New London school gas explosion (Texas) in 1937 the aromatic substance Ethanethiol was added to scentless gasses. A very distinct scent detectable in an instant even in tiny dosages. We learned that this is a smell of danger. You were taught to be alert as soon as you recognise the smell of gas at young age. 1. Close the gas tab immediately 2. Open a window and 3. Don't use fire. The smell of gas became fully accepted in society. It helped us to use gas more safely.
Data are scentless too. We create enormous amounts of data on daily basis, and we don't always know where it flows. It is time to use that data more securely. Just like what was done with gas, we want to 'add' smell to scentless data as a warning mechanism. The goal with the development of The Smell of Data is to return to smell as a power of alerting danger, even in digital spaces. We hear a lot about possible risks and data mining, especially since the 2013 NSA leaks. But for the majority of the internet users those risks are too easy to neglect. That is because we don't directly 'feel' the danger.
The Smell of Data will become a new smell that instinctively warns internet users in case of data leaks by releasing a warning signal when personal data are at stake. With the Smell of Data we want to make bone-dry data sensible by linking it to smell. We will make a film to show the search of how smell (instinctive) can be interwoven with data (cognitive) to stimulate consciousness of online behaviour.
The Smell of Data is a project in which science, technology and design will meet. The launch of the smell and the premier of its film are planned for spring 2016. Bits of Freedom and Greenhost are our partners on the data terrain, we want to thank them a lot for their expertise and work. Input from their readers, no matter from which angle, is more than welcome: don't hesitate to get in touch with us trough info@smellofdata.com.