To meet the standards we did a necessary update on our SMTP mail server on the 21th of December. This means that from now on you can't send any unidentified emails from a non existing email address. The exceptions to this are the following types of addresses: webmaster@…, noreply@…, no-reply@…, wordpress@…, cron@…, and root@….
Do you still want to use a non existing e-mail address you can simply add a wildcard/catch-all email address. When that is set, all the emails to addresses on this specific domain will be accepted and email can be sent from all possible addresses.
You can create a wild card forward in our Cosmos Service Centrum via Hosting -> E-mail forwards -> New, by filling in on the left an asterisk (*) and on the right a (new to create) email box that you want to receive emails.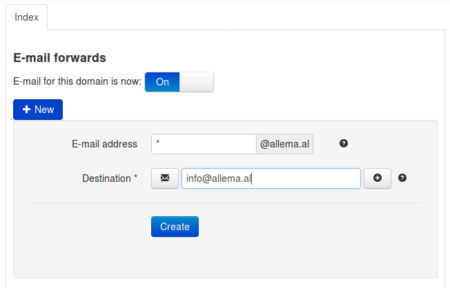 We advise you to forward this wildcard to an emailbox that is checked regularly, in case people reply to these emails or when emails bounce.
Please contact the support if you have any questions about this.