Articles tagged "Sustainability"
The Time is Now Foundation is a lobby group for sustainability. The foundation states that it is about time we start to invest time and money in introducing sustainability to Dutch high school kids. With teaching sustainability on high schools the...
Read more...
Bepakt (Dutch for 'packed') is an informational site about zero-waste shops in Europe. Zero-waste means reducing waste dumping to zero, by designing and managing product chains in smart ways. On bepakt.com you can find hundreds of addresses of shops...
Read more...
Since Greenhost was founded we have made as many "green" choices as possible. We started by working together with EvoSwitch, continued by buying second hand furniture and developed a shared hosting environment that is extra energy efficient. But at...
Read more...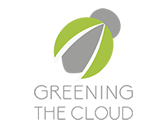 Greenhost joined the Greening the Cloud coalition. Together with three other hosting providers and students of the University of Amsterdam and Amsterdam University of Applied Sciences we will do a series of research projects to make cloud computing...
Read more...